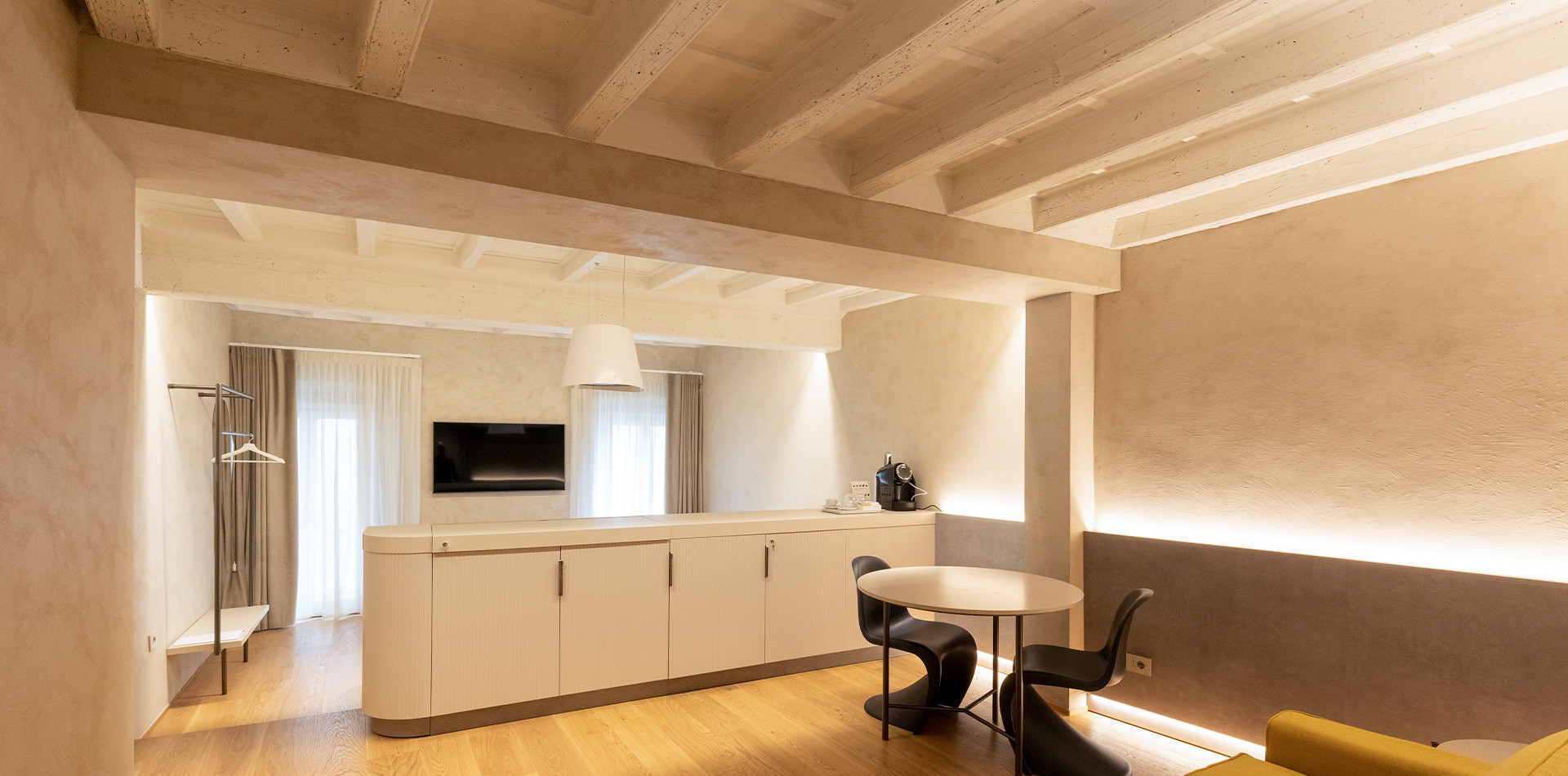 Apartments
The Scaravelli:
Residenza
apartments are generously sized studios with bathroom, designed in every detail to be practical as well as comfortable. Housed in a frescoed seventeenth-century historic building, they have been renovated in the name of minimal design and designed with the most modern devices necessary to make guests' stay pleasant and comfortable even for longer. While respecting the historicity of the structure, whose historical features have been preserved and enhanced, this wing has been equipped with a comfortable and spacious lift that allows guests to reach all floors.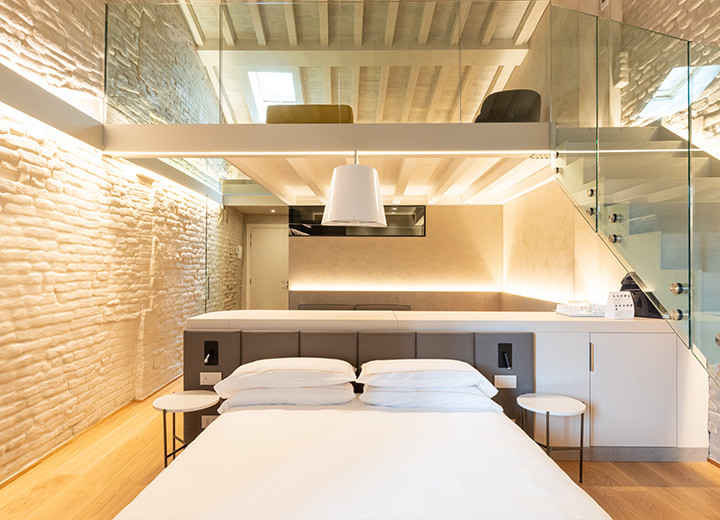 Deluxe Apartment
The Deluxe apartment is a comfortable and spacious two floors solution, ideal for those who want to enjoy extended stays in the name of comfort. The hideaway kitchen is equipped with everything you need to prepare meals on your own. The mezzanine overlooking the rest of the room, furnished with design elements, houses a relaxing lounge area.
Learn more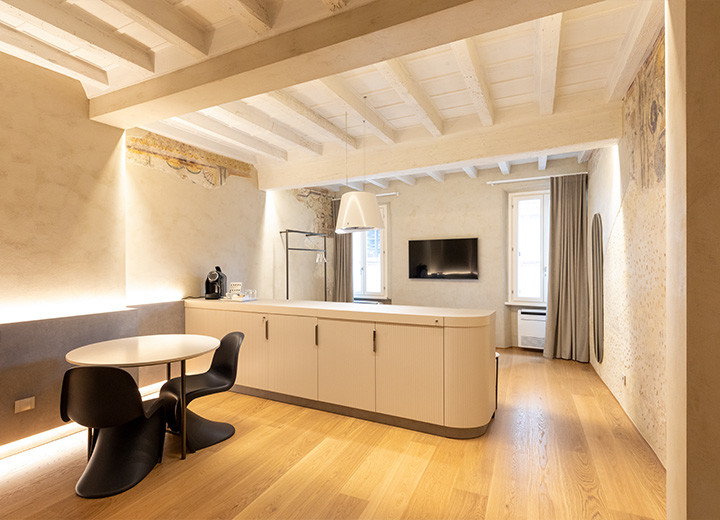 Suites Apartments
The Suites apartments are large studios equipped with everything you need for extended stays. Furnished with modern design elements in contrast with the historicity of the context, they are equipped with a retractable kitchen and a living area to guarantee guests maximum comfort.
Learn more