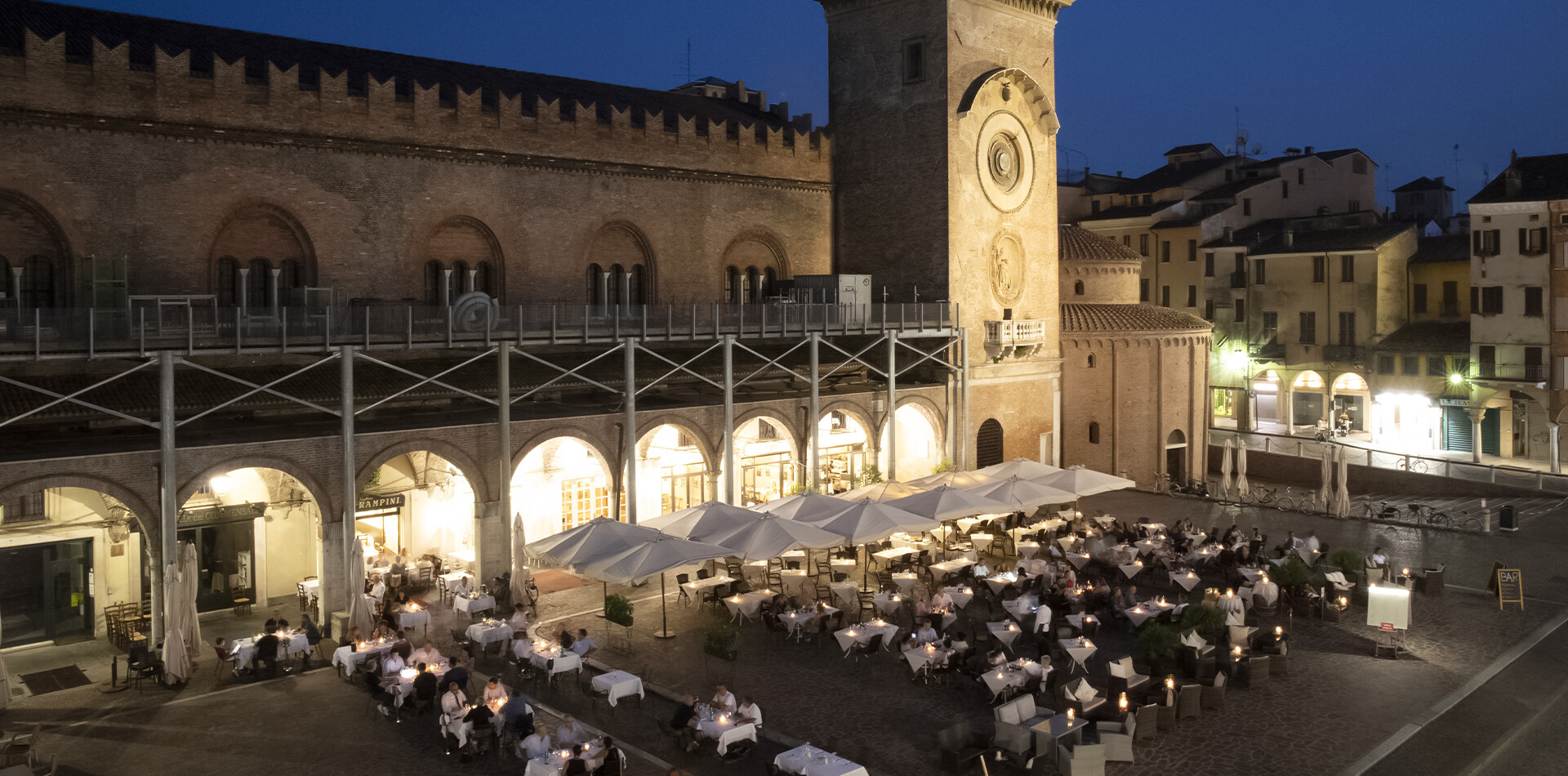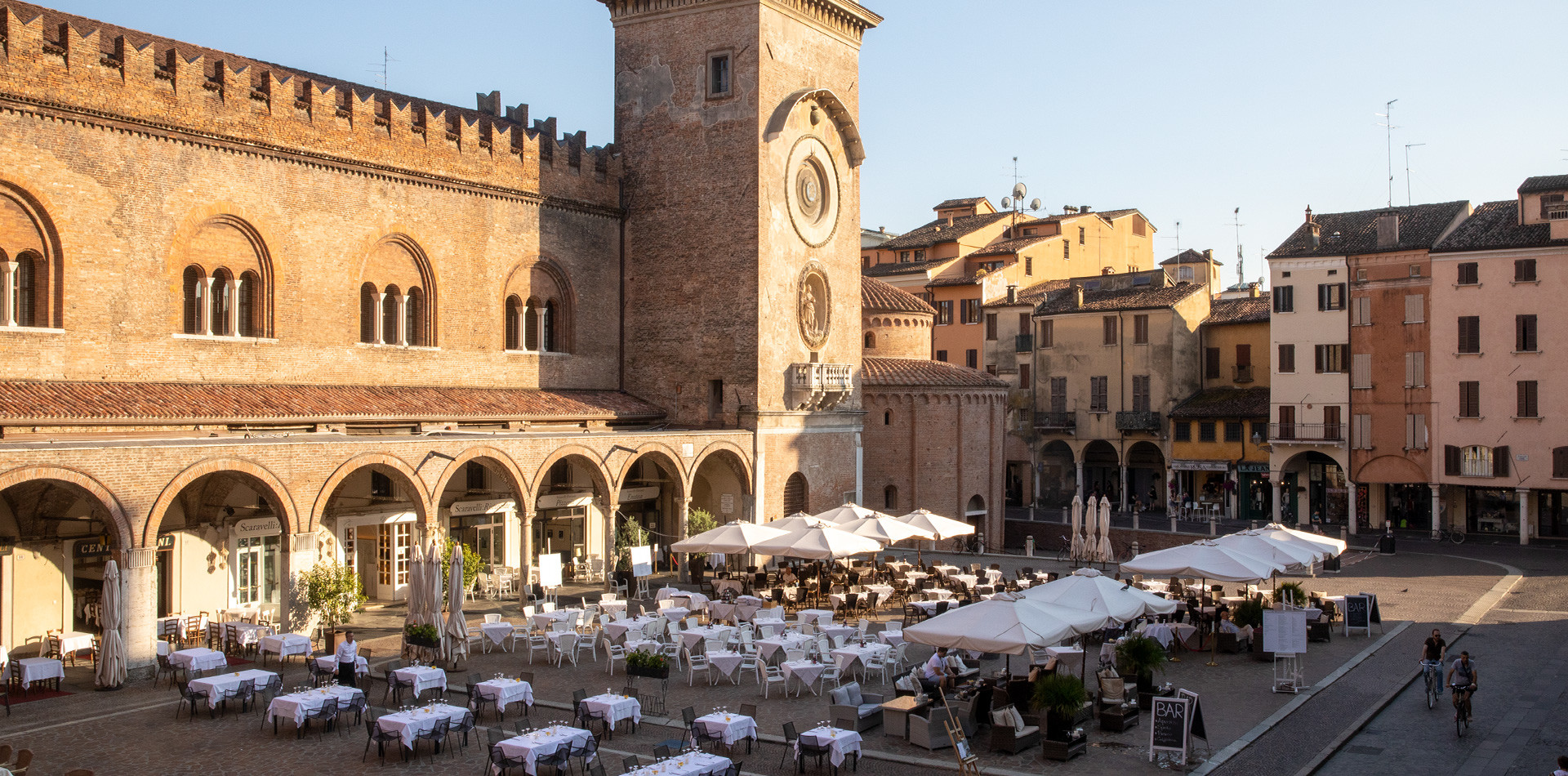 Piazza delle Erbe, 15
46100 Mantua
Tel.: 0376 225880
Opening time
Monday / Friday
12:00 - 15:00 / 18:00 - 23:00

Saturday and Sunday: 12:00 - 23:00
The Restaurant
Scaravelli:
Ristorante
offers the best specialties of Mantuan cuisine prepared according to tradition, an excellent pizza and dessert of its own production in the fabulous setting of Piazza delle Erbe, the most evocative of Mantua's historic center.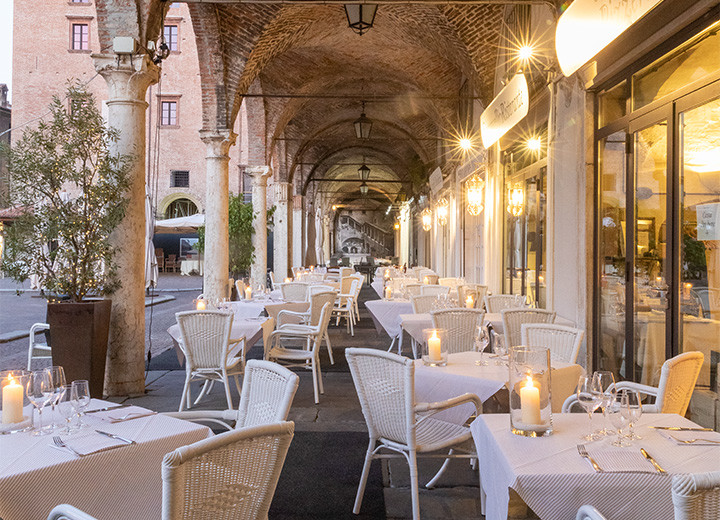 Location
In addition to a large stalls for outdoor lunch and dinner in the most evocative square of the historic center of Mantua, next to the clock tower and the Rotonda di San Lorenzo, Scaravelli: Restaurant has a covered outdoor space under the scenic portico of the Palazzo della Ragione, as well as 4 elegant internal rooms with large windows that can be completely opened that directly overlook the portico.
Learn more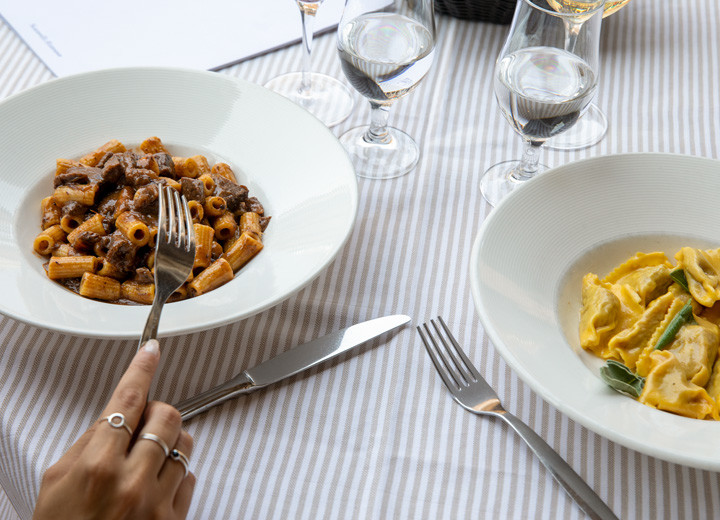 Menù
From the kitchen of Scaravelli:
Restaurant
all the best dishes of the Mantuan tradition, in addition to the preparations of Italian cuisine and both classic and pala pizza.
In all seasons, pumpkin tortelli and agnoli with melted butter and Grana Padano (both of our production) as well as Vialone Nano risotto with prized pork pesto are a must.
Among the main courses, it is possible to taste, among others, the "Lake pike in Gonzaga sauce with roasted polenta".
Among the desserts, all strictly homemade, the protagonist is always the "Sbrisolona" served with zabaglione sauce.
Learn more