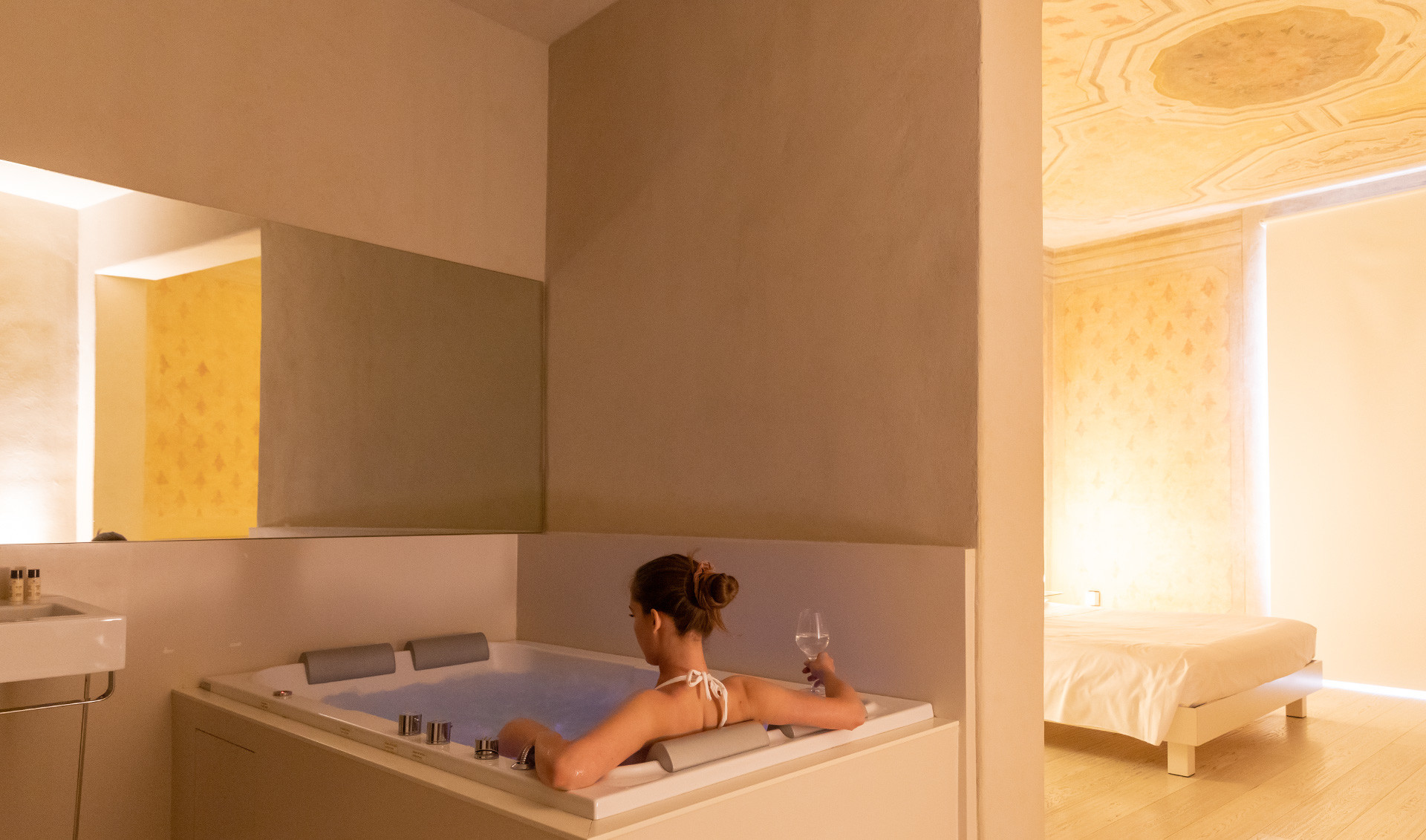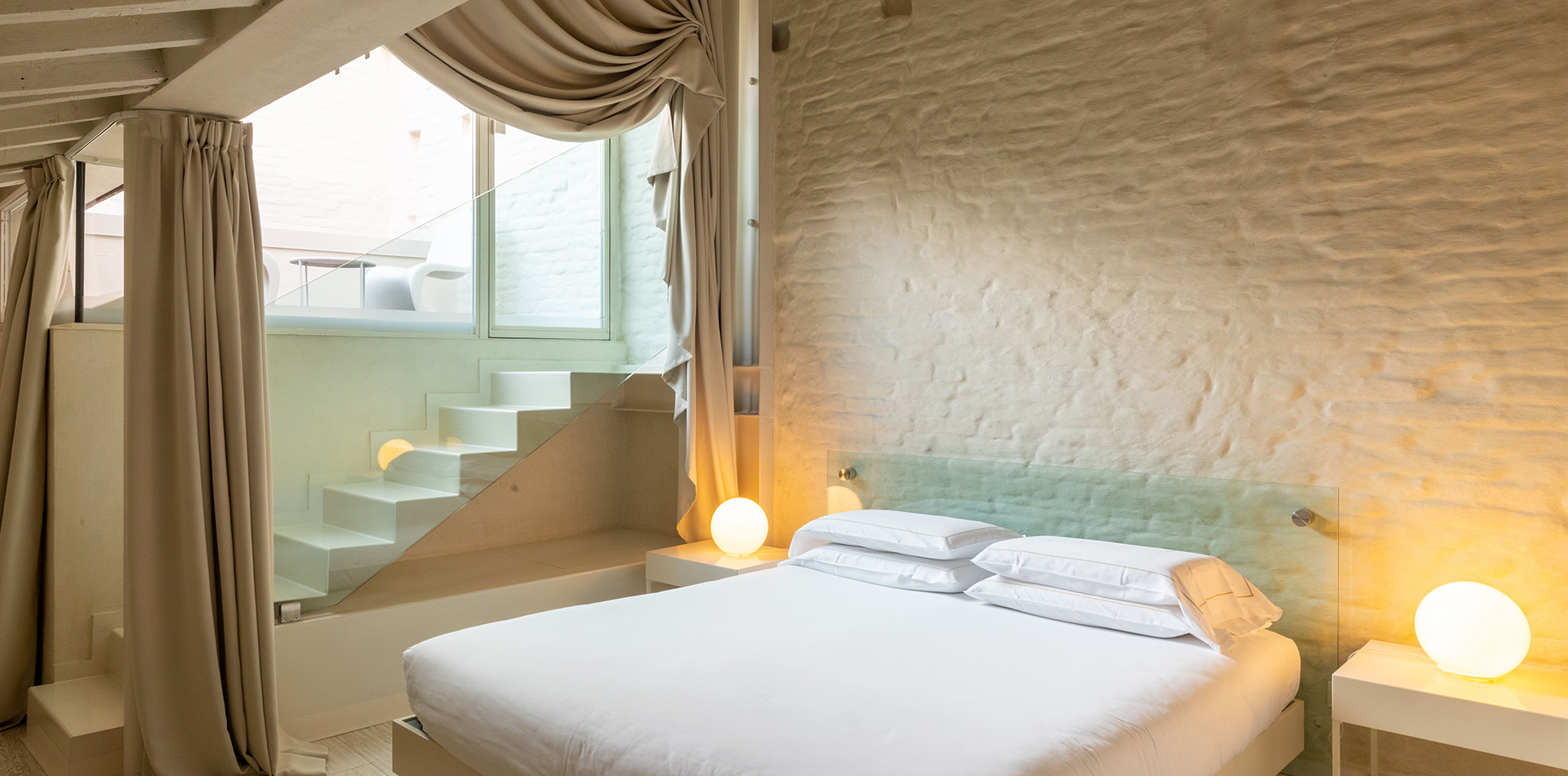 The Residence
The distinctive feature of Scaravelli:
Residenza
is, in addition to the historicity of the buildings renovated in respect of their artistic value in the name of attention to detail and comfort, the strategic position.
Located in the heart of the historic center of one of the most evocative cities in Italy, it allows guests to enjoy the most spectacular views, living an immersive experience.
Learn more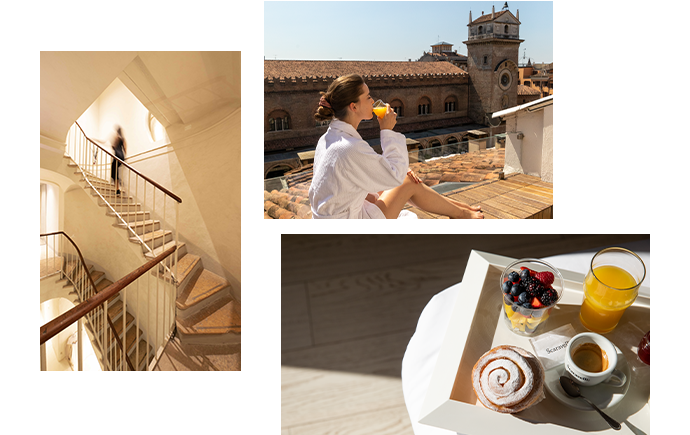 Two different experiences
Offering a relaxing stay characterized by comfort and attention to details is the main purpose of the Scaravelli:
Residence
. For this reason, within our historic home, different types of housing have been studied that allow us to offer our guests a "tailor-made" treatment.
Apartments have recently been added to the rooms: studios with kitchens furnished to optimize space and ensure maximum functionality of the rooms, designed for those who prefer to enjoy greater autonomy or choose the Residence for longer stays.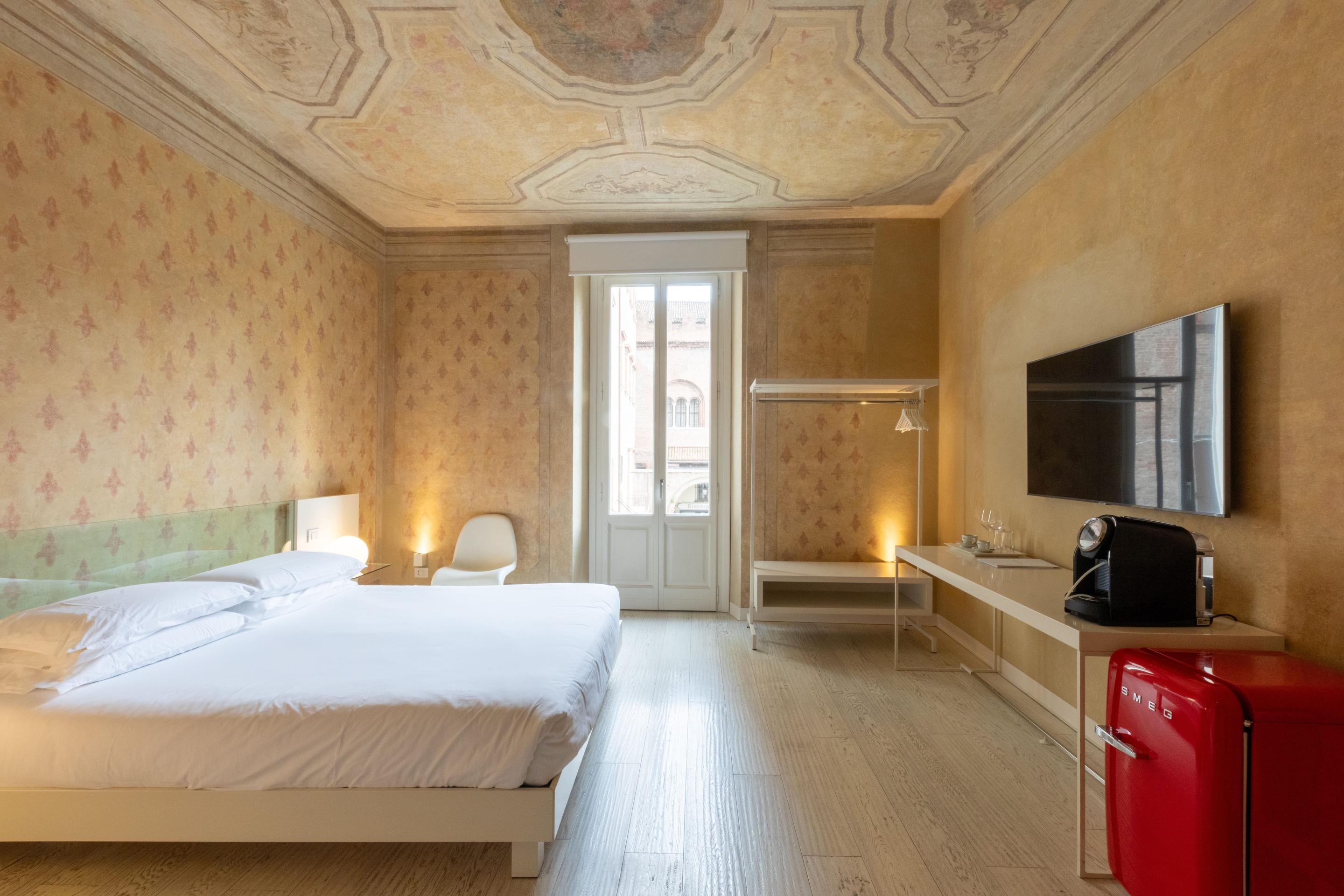 Rooms
The main wing of the residence is characterized by various types of rooms, different in size and services but united by fine finishes and breathtaking views.
Deluxe Suite, Suite, Superior and Standard make up our prestigious offer.
Learn more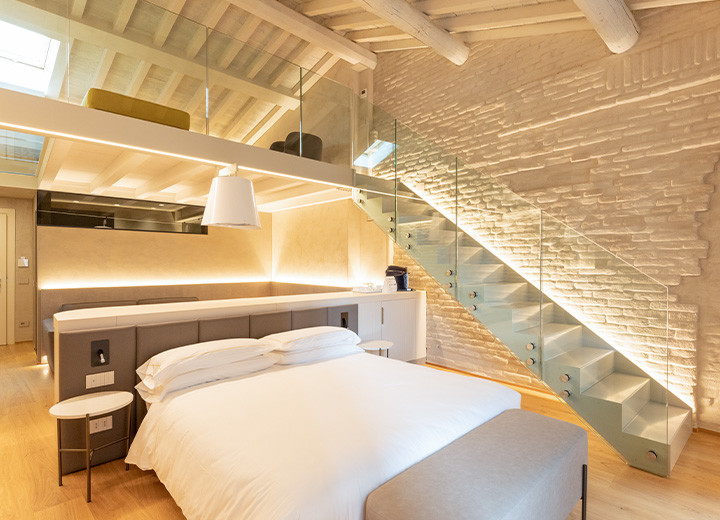 Apartments
Soon Scaravelli:
Residenza
will be enriched with a new wing. With entrance from number 30 of the Portici Broletto, there will be three fully furnished apartments equipped with kitchen space (studios with bathroom) built inside a historic frescoed building. This wing of the Residence was designed to be dedicated to guests who prefer to enjoy greater autonomy, also given the presence of fully equipped retractable kitchen spaces.
coming soon